Project delivery principles you need to know to provide better patient care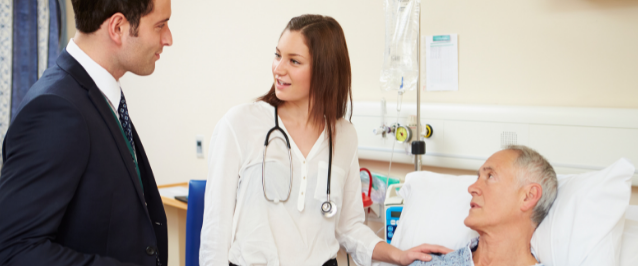 What project delivery principles have helped you to achieve successful project outcomes? Have you noticed how traditional healthcare delivery is reactive? Reactive because patients seek care only when they are sick. Healthcare organizations devise a plan based on the type of disease. When it comes to situations like unalarmed pandemic outbreaks, changes in Government or private organizations, technological advances, Healthcare organizations struggle to handle such overwhelming situations. Thus, we see the need to change the care delivery principles.
Healthcare organizations need to focus on preventive care rather than reactive care. This way, healthcare organizations can meet not only current needs but also future needs.
Let us see a few areas where healthcare professionals can adjust project delivery principles to combat challenges that may arise.
Create a new management structure: To maintain continuity in delivering patient care health model needs to integrate risk-sharing. Effective management structure encompasses the following parameters – Leadership engagement, risk management planning, decision making, planning resources carefully, and deciding priority of tasks in the project. Having a good relationship with stakeholders and having a mutual understanding of project goals and objectives pays well despite any challenges that may arise in the future.
Using Information Technology in Healthcare: Information Technology advancement has enhanced healthcare infrastructure and communication methods. The more we embrace information technology in the healthcare domain, the better it becomes to coordinate and access quality data. For two decades, electronic medical records (EMR), telecommunication to reach long-distance patients (telehealth), Electronic sensors and tracking devices, e-prescribing, and recently artificial intelligence has brought many solutions to healthcare systems.
The use of artificial intelligence in the healthcare system has aided in decision-making. Artificial intelligence has made it possible to provide care in remote or inaccessible healthcare setups. Are we not aware of how remote-patient care has helped us all during the pandemic?
Clinical and process quality measurement: It is crucial to be able to measure something if you need to manage it. If you are to provide better care, tracking information related to patient care is required. National Quality Measures Clearinghouse (NQMC) provides detailed information on quality measures to healthcare providers, dental practitioners, purchasers. An evidence-based database of clinical practice guidelines can help in improving the quality of the process. It can ease the process of managing patient progress.
Seamless communication channel: Whether you treat the patients in-house or virtually, you collect and communicate patient progress data using modern communication techniques. A few examples can be EMRs, telephonic conversations, email, faxes, and text messages. Social media is also greatly helpful in building good stakeholder relationships. Healthcare organizations can use this to improve the delivery process.
Using Ethical practices: The use of ethical practices is a must if you are to gain patient trust. Carefully examining the code of professional conduct and etiquettes for medical practitioners is another way to better patient care. Providing high-quality patient care is possible with the use of efficient processes and delivery principles. In addition to all the care delivery principles mentioned above, developing leadership skills also helps. Leadership skills can keep the care team motivated and engaged till you achieve objectives. To provide better care, you have to overcome any challenges related to budgeting and resource utilization.
The healthcare industry is evolving, along with which care delivery principles also need to be adjusted accordingly. We hope you enjoyed this article. Let's stay connected here. Stay safe.
Recommend

0

recommendations
Published in Agile, Leadership, Performance, Project Management, project management job, Soft Skills