Investing in digital healthcare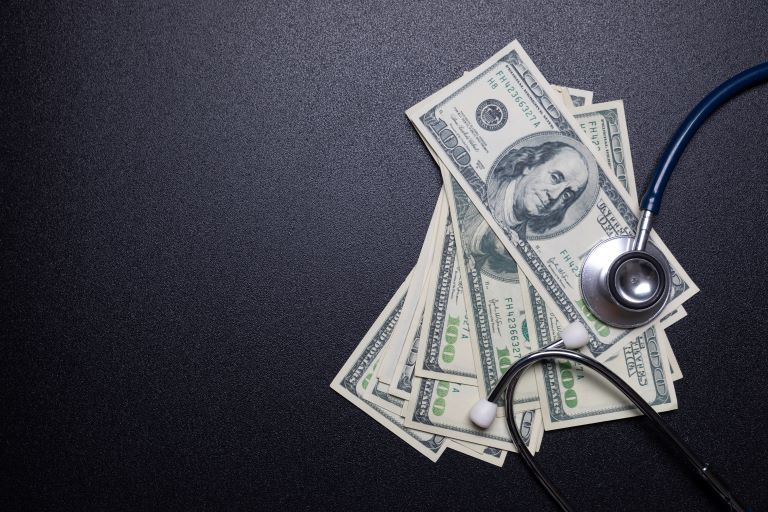 A 2020 McKinsey report estimated that up to 20% of the US health spending budget could be devoted to virtual care, including telehealth services. With the pandemic emphasising the importance of digital healthcare, academic agencies such as the National Aging Institute have also increased their spend on digital health, to support research and development (R&D) in this growing industry.
In the world of R&D, where many small companies are competing for attention, the type of funding they receive is important. Non-dilutive funding means receiving investment without having to give away any ownership of the company, as opposed to dilutive funding, which does.
Non-dilutive funding as a source of investment is currently booming, according to Ram May-Ron, Managing Partner at FreeMind Group, a consultancy that specialises in non-dilutive funding for life sciences R&D. "Each year, US-based federal agencies, such as the National Institutes of Health (NIH), Department of Defense (DoD) and the National Science Foundation allocate over $50 billion in funding for R&D, of which approximately $3 billion goes to for-profit organisations" he says. "There are funding mechanisms that are available throughout the entire R&D process, from early exploratory to late stage clinical."
Investment in the US' digital health sector began to grow after the introduction of the Affordable Care Act, which increased funding from $1.1 billion in 2010 to $6 billion in 2015. This naturally increased further due to the pandemic, and the 2020 digital health market was valued somewhere between $96.5 and $111.4 billion.
"COVID-19 presented the medical community with a challenge like nothing before: how to provide the best medical care while maintaining social distancing rules" May-Ron explains. "The result was an accelerated adoption of innovative technologies by clinicians and other medical care providers, together with creative solutions to problems by investors. These solutions include improved telemedicine apps, remote diagnosis and mental health related apps.
"Now that it is clear that the adoption of such technologies is not as "painful" to medical teams and patients as had been expected, more and more technologies will be introduced and will become available; such as technologies for healthy independent living, rehabilitation, diagnosis and others. Hopefully, this will lead to more and more preventative medicine-related apps that, in turn, will lead to a decrease in the overall medical expenses to US payers and patients."
May-Ron says there are specific areas that will see increased funding in the coming years. "Officials from government agencies have indicated that there is great interest and a willingness to fund projects in accordance with the mission of each agency or institute. These include technologies that will allow the elderly population to live at home safely, rehabilitation-related technologies for mental illnesses that will allow patients to reintegrate into society, and preventative medicine – any app or technology that will allow close monitoring with minimum effort."
Source: https://www.healthcareglobal.com/digital-healthcare/investing-digital-healthcare
Recommend

0

recommendations
Published in General, How-To