5 PROJECT MANAGEMENT CHALLENGES AND HOW TO SOLVE THEM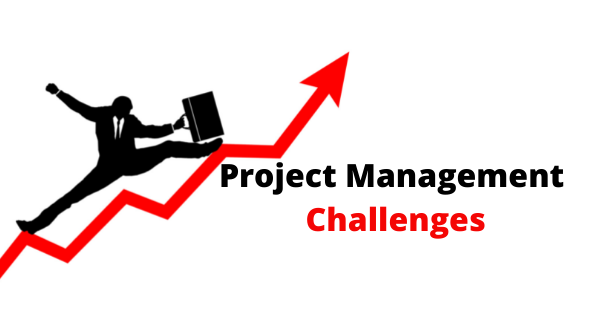 Here's a quick review of project management challenges and the solutions for them.
Challenge #1: No clear project goals
You and your team should know why you are working on the project?
When team members lack certainty about goals, they don't know what decisions to take. And you will eventually run out of time and resources to complete the project. You might also do unrelated tasks that cause budget issues and poor communication.
That is why set meaningful goals and measure project progress through dashboards and widgets to see the performance of your agile team.
You can keep track of each task and see how individuals in your team are progressing.
Making aggressive deadlines, unfortunately, slows down the projects.
That's why try to meet the expectations of the stakeholders while not setting unrealistic deadlines.
Challenge #2: Budgeting troubles
Sometimes it's too late when you identify that you have spent almost the entire budget. What's the solution to this? There are three things you can do –
1. You have to plan well and make realistic assumptions.
2. Assign a fixed budget for every task, or resources
3. You can track expenses here during the project execution phase.
Very important! Do not let your projects go over budget.
Challenge #3: Ineffective communication
How can you and your team be on the same page? Well,
1. Arrange weekly or monthly meetings to clarify doubts about the project to mark the progress. That is when leaders can share necessary information.
2. Gather all the information about particular processes, tasks, resources, etc., on a platform where your team can access this information.
Challenge #4: Poor resource management
You need to plan, schedule, and distribute the resources equally throughout the project life cycle. It can be anything that comes to your aid during the execution of the project. One of the imp resources is your staff.
How can you manage your staff?
1. You can allocate the tasks to each team member and reallocate in case a team member is overburdened.
How can you do this efficiently? Use project management software. That is much easier than creating an excel sheet.
2. Make sure each team member knows what other team members are doing and how the project is progressing. Otherwise, it might slow down the progress.
3. You need to bring clarity on the matters such as who is responsible for which task. It will help to manage any setbacks in the project, and no one will shift the blame.
Challenge #5: Workflow management
When to map the workflow? – while you are in the project planning stage itself.
For this, you need to determine the task dependencies using the interactive Gantt Chart. It will help you set the task priority, due date, and you can also send emails using automation.
After you do project planning, you can assign each team the tasks they need to do and make sure they understand what they need to do.
Recommend

0

recommendations
Published in Leadership, Performance, Project Management, project management job, Soft Skills, Team